Sports
Super Rugby 2021 live scores: trans-Tasman Highlanders vs NSW Warathas, Brumbes vs Hurricanes, Round 4
The Waratahs are still looking for their first win of the Super Rugby trans-Tasman competition.
Coming off a 26-point loss to the Crusaders last week, the Waratahs will clash with the Highlanders, who currently sit 4th on the competition ladder, in Dunedin.
The Highlanders missed out on a bonus point opportunity last week during their win over the Rebels and will know they will need both a win and a bonus point tonight to keep touch with the competition leaders.
A rash of injuries has forced the luckless Waratahs into making five changes to their starting XV.
NSW's three Wallabies props – Angus Bell, Harry Johnson-Holmes and Te Tera Faulkner – were all ruled out late in the week with Darcy Breen and Andrew Tuala promoted to the starting lineup.
Meanwhile, the Highlanders will be without All Blacks stars Aaron Smith and Shannon Frizell for their final home game of the season.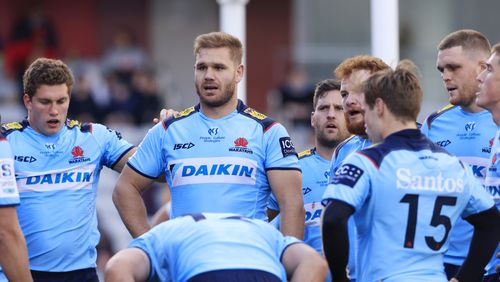 Co-captain Smith is rested because of New Zealand Rugby protocols requesting that All Blacks don't play in five straight games.
Flanker Frizell has an ankle injury that will sideline him for up to six weeks.
Kayne Hammington will start at halfback instead while Kazuki Himeno, Billy Harmon and James Lentjes form a reconfigured loose forward trio.
HIGHLANDERS (1-15): Ethan de Groot, Ash Dixon (c), Siate Tokolahi, Pari Pari Parkinson, Bryn Evans, James Lentjes, Billy Harmon, Kazuki Himeno, Kayne Hammington, Mitch Hunt, Jona Nareki, Scott Gregory, Michael Collins, Sio Tomkinson, Josh Ioane
WARATAHS (1-15): Andrew Tuala, Dave Porecki, Darcy Breen, Jeremy Williams, Jack Whetton, Lachie Swinton, Carlo Tizzano, Jack Dempsey, Jake Gordon (c), Will Harrison, Mark Nawaqanitawase, Lalakai Foketi, Izaia Perese, Alex Newsome, Jack Maddocks.